Higher Level French Marks allocation:
Reading Comprehension (31 per cent) –

100 marks 

Written Expression (25 per cent) – 

50 marks 
---
Guide to Topics in Listening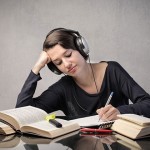 Each section has a number of different topics delivered in a phone call, monologue, dialogue, long conversation and news items. The following are a broad reference to the type of topics that have been covered previously in each section.
Section A: Making/ cancelling appointments/ booking a room or table/ buying a ticket/ issuing invitations /post office
Section B: (2 Monologues): People profiles/ hobbies/ pastimes/ school & subjects/ parents & family/ appearance
Section C: (5 x Conversations): Asking for directions/ booking a room/ shopping/ making a phone call/ ordering food/ leaving phone message
Section D: (1 x Long Conversation): Holidays/ School/ Relationships
Section E: (5- 6 very short news items): weather forecast/ natural disaster/ accidents/ crime/ sports/ politics
---
Written Expression: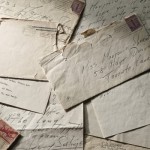 ---
Vocabulary Topics:
Moi-meme
Mon école
Mes copains/ Mes amis
Mon chien/ Mon chat
Mes passe-temps
En Vacances
Ecrivez-moi!
15 Expressions: Argument & Debate
15 Expressions: Likes & Dislikes
---