The Good Friday Agreement
April 10th 1998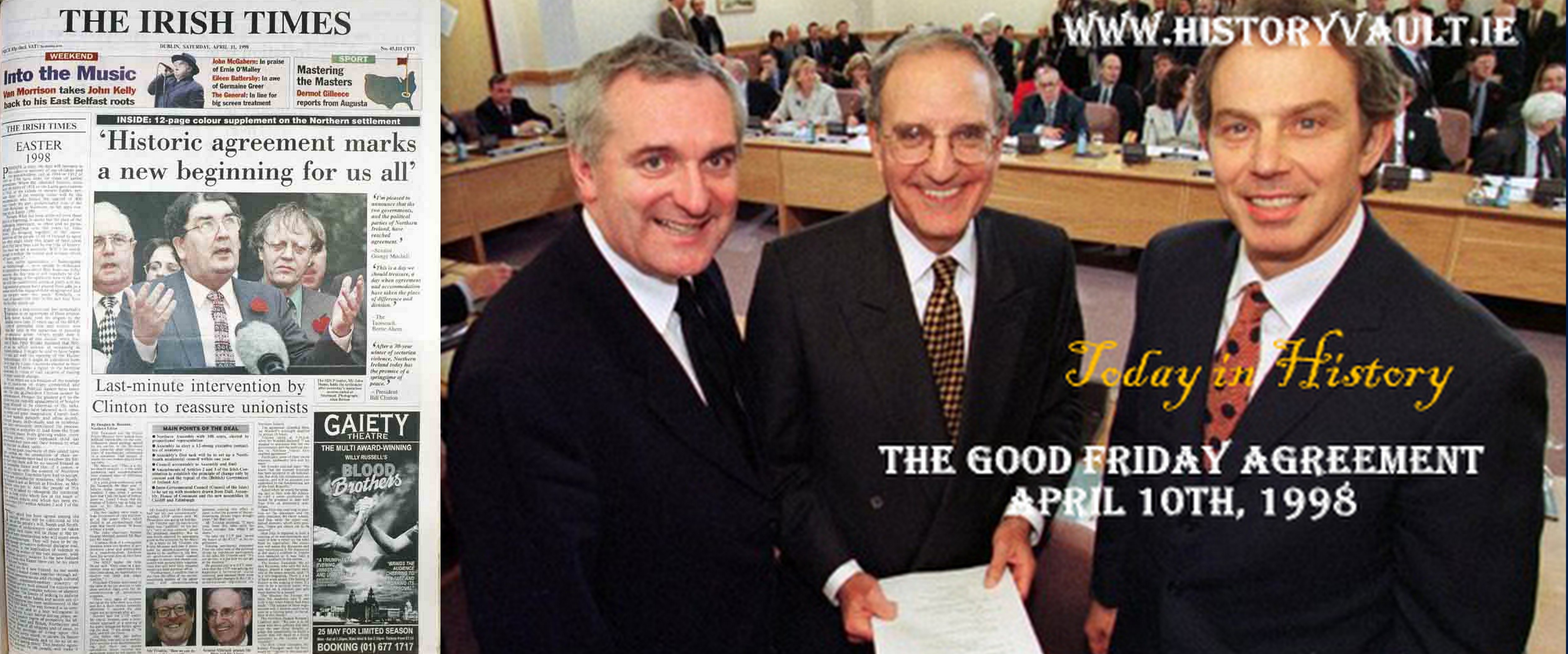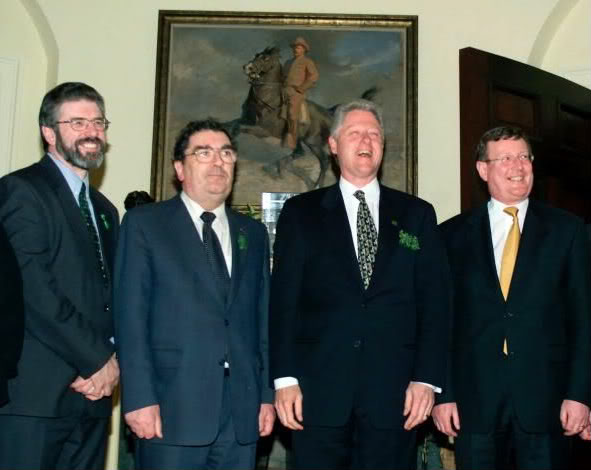 The negotiations between the Irish & British Governments, Unionist, Nationalist & Republican parties in Northern Ireland finally came to fruition on this day in 1998. 
The agreement was ratified by the following parties:
Irish Government
British Government
Sinn Féin
Ulster Unionist Party
SDLP
The agreement was opposed by:
The DUP (Democratic Unionist Party)
Terms of the Agreement:
Principle of Consent: It was agreed that Northern Ireland would remain part of the UK as long as the majority of Northern Ireland's citizens wanted it.

Power-Sharing

: The new power-sharing governments of Northern Ireland would have to include represenatatives of both traditions, i.e. Unionist & Nationalist.
Government: The 'First Minister' & 'Deputy First Minister' would lead the government of Northern Ireland. They would be elected to a 108-seater Assembly from 18 constituencies.

North-South Bodies

: A North-South body was established to create joint co-operation in areas such as Tourism, Sport, Agriculture & Industry.
British-Irish Council: A council of the islands of Britain & Ireland, including representatives from Scotland, Wales, Northern Ireland and the smaller islands was established to oversee co-operation in agriculture, tourism, security & health.
Ratifying the Agreement
Republic of Ireland: 94.39 % voted in favour
Northern Ireland: 71.2 % voted in favour
A later referendum held in the Republic of Ireland on the Good Friday Agreement, including ratifying changes to Articles 2 & 3 of Bunreacht na hEireann, reflecting the principle of consent in relation to any possible unification of Ireland, was overwhelmingly endorsed by 94.3% of voters in the Republic, while 71% of voters ratified the Good Friday Agreement in Northern Ireland.